In Bangladesh, cricket is viewed as a religion, with fans obsessing over every aspect of the game. Over the last ten years, fantasy cricket leagues have exploded in popularity thanks to this passion. What was once a specialized hobby is now a thriving industry. Fantasy cricket operators are now sports betting giants with millions of daily users and millions of dollars in prizes.
Fantasy cricket offers supporters a fascinating way to interact with their favorite sport, so long as moderation prevails and indulgence does not turn into addiction. You can download the 1xBet app, where you can simply do player research and team optimization and it feels like an advanced form of fandom. The integration of live stats will elevate the experience even further as 5G becomes more prevalent. The fantasy is actually becoming reality for cricket-obsessed Bangladesh.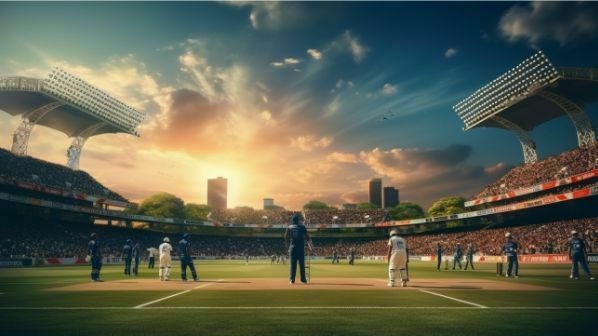 Fantasy Cricket's Addicting Appeal
Fantasy cricket exists in a gray area even though most states forbid betting on cricket. Users assemble virtual teams of actual players and award points for successful matches. The person with the highest overall score wins cash prizes, which in some competitions can reach one crore.
This format enables spectators to interact more intensely with live games. Each ball and shot has more meaning when there is "skin in the game.". The typical fantasy player obsesses for hours over the best team lineups, player statistics, game circumstances, etc. before a competition. The thrill of outsmarting other fans and winning big money should be added. Every cricket nerd's obsession has found the ideal outlet in it.
The Market is Controlled by the Major Operators
In the fantasy sports market, Dream11 has established a first-mover advantage. It was established in 2008, and after clever marketing and format innovation, it became well-known. As of right now, the business serves as the IPL's title sponsor and BCCI's recognized fantasy partner. Users are kept interested by the attractive app and sizable prize pools.
However, a large number of new operators are posing serious competition. The Mobile Premier League only began four years ago, but thanks to aggressive promotions, it has quickly risen to the second position. 
Through this competition, the market has grown to include other sports besides just cricket, such as football and kabaddi. These startups now have the means to grow rapidly thanks to investments from Paytm, Tiger Global, and Tencent.
Read More: The Rise of Online Cricket Betting in Bangladesh
The Fantasy Cricket Controversies
Fantasy cricket is criticized in a number of ways despite being legal. The format of high risk, high reward, according to activists, encourages addiction in young people and results in financial ruin. In order to entice users, the advertising is also charged with misrepresenting winning odds.
There are sporadic allegations of match-fixing centered on "insider-trading" as well. Employees of the company who had access to players could choose their team based on inside information. However, no instance has yet been unequivocally demonstrated. However, operators assert that robust data security measures guard against any manipulation.
Also up for discussion is whether fantasy cricket skills differ significantly from pure chance-based wagering. A complete ban appears unlikely, though, given the sector's rising popularity.
The Way Forward
The fantasy sports market is anticipated to increase from 34,600 crores in 2020 to 1,65,000 crores in 2024. Most of this expansion will still be led by Cricket.
Although legal, operators must constantly worry about more stringent state regulations. But a complete ban would be politically challenging due to their influence and appeal. To truly enjoy fantasy cricket, users must manage their time and financial resources responsibly.