Al-Nassr vs Ettifaq live match of Saudi Pro League at Baraj Mohammad Bin Fahd Stadium today will start at 12 PM Bangladesh time. Today Al Nasr who is number two in the points table vs Ettifaq club who is number ten in the points table.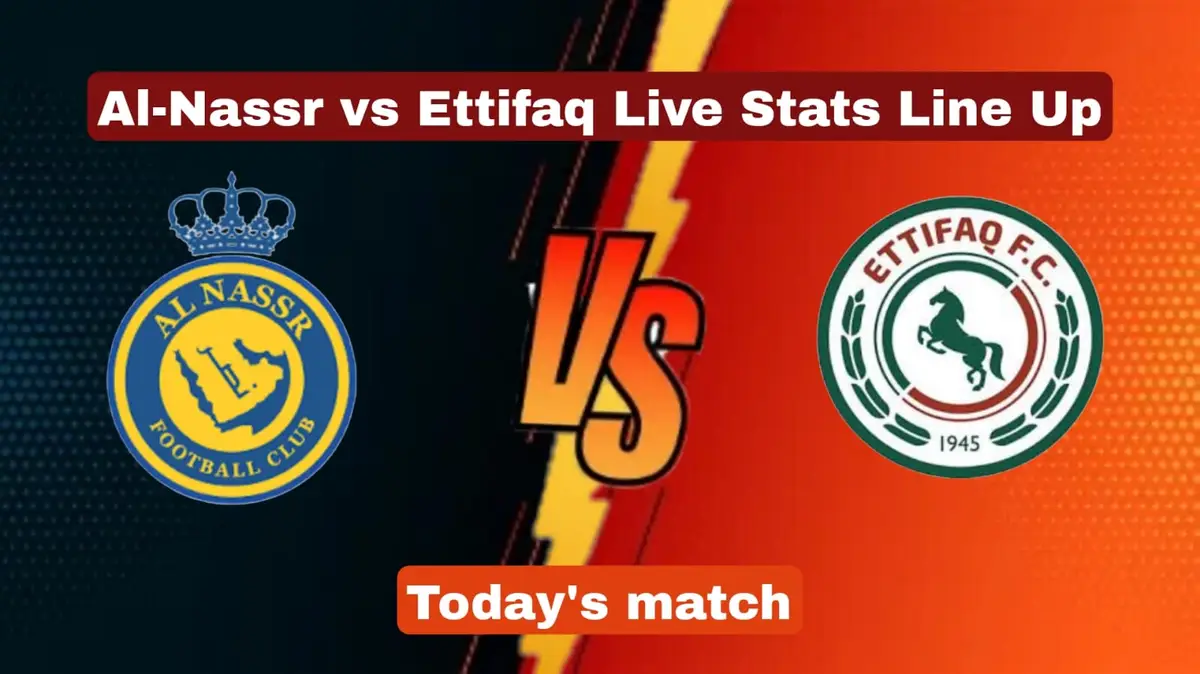 Al-Nassr vs Ettifaq Live
A popular club in the Saudi Pro League is Al-Nassr. Founded on 24th October 1955, the club is popular among the people of Bangladesh because of Cristiano Ronaldo. He is already signed with the Saudi Arabian club until 2025. On the other hand, the Ettifaq club has not become so popular with the people of Bangladesh. But no matter which club is playing with Al-Nassr club, people of Bangladesh want to see their favorite player CR7 for once. You can watch all Saudi Pro League matches live including Al-Nassr vs Ettifaq live match from all the channels as given in the table below.
where to watch al-nassr vs ettifaq fc
You can watch al-nassr vs ettifaq fc live from anywhere in the world via Shahid. Also live via ESPN from USA, Sky Sports from United Kingdom, Sport TV from Portugal.
| Country | TV Channels |
| --- | --- |
| International | Shahid |
| Middle East | SSC |
| Italy | SportItalia |
| Portugal | Sport TV |
| France | L'Equipe |
| United Kingdom | Sky Sports |
| United States | ESPN |
Al-Nassr vs Ettifaq h2h Stats
Total 31 matches played between Al-Nassr and Ettifaq where Al Nasr won 14 matches Al-Nassr winning rate 45.16%. On the other hand, Ettifaq won in 8 matches. Ettifaq 's win rate is 25.81%. Out of the 31 matches between the two teams, 9 matches have been drawn with a draw rate of 29.00%.
Al-Nassr possible starting lineup in today's match
Al-Nassr possible starting lineup: Al-Bukhari; Gonzalez, Al-Amri, Al-Oujami; Al-Ghannam, Gustavo, Al-Khaibari, Konan; Talisca, Ronaldo, Martinez
Al Ittifaq starting lineup in today's match
Al Ittifaq possible starting lineup: Victor; Al-Mowalad, Al-Mousa, Khateeb, Tisserand, Al-Obaid; Al-Kuwaykibi, Mohannashi, Hazazi, Vitinho; Quaison
(To get latest news from khela18 Please Follow our Google News page)