Today just a little while PSG vs Strasbourg live match is going to start at 9 PM (GMT+2) ( 8pm BST ) . The match between PSG at the top of the Ligue 1 points table and Strasbourg at number 15 in the points table is going to start. Every football lover enjoys watching live matches between two popular football clubs. Let's see PSG vs Strasbourg live stats line up.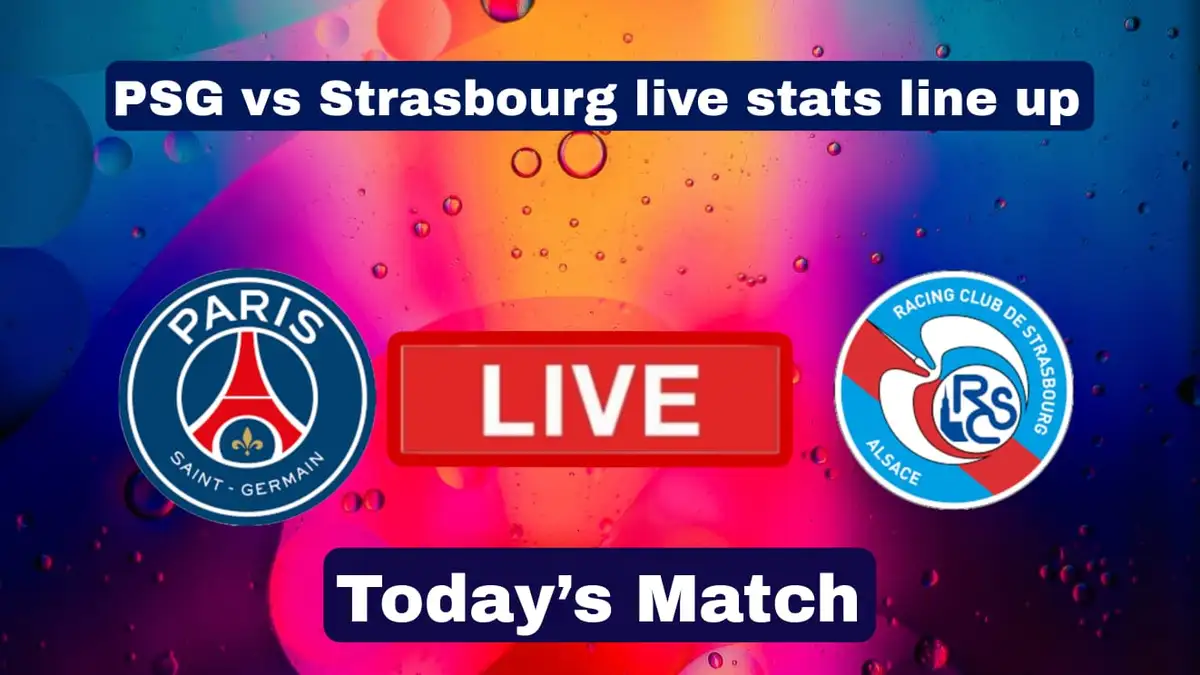 PSG vs Strasbourg live tv channel
Messi and Mbappe are the reason why two popular clubs PSG vs Strasbourg game become more popular. So check which TV channel will show PSG vs Strasbourg live game. All League 1 games including today's game can be watched live on TV on BT Sport, Sports 18 channel, BT app and website. 
PSG vs Strasbourg Ligue 1 stats
PSG have played 36 matches so far this season where PSG have won 27 matches. PSG's win rate is 75% and they have lost 6 matches. The loss rate is 16.67%. Out of 36 matches, 3 matches were drawn, amounting to 8.33%.
On the other hand, Strasbourg have won only 9 matches in 36 matches so far this season. Strasbourg's win rate is 25%. Out of 36 matches lost in 15 matches loss amount 41.67% and draw in 12 matches draw amount 33.34%. If you look at the statistics of the two teams, it can be understood that PSG will be much ahead of Strasbourg in today's match.
PSG vs Strasbourg h2h stats
PSG vs Strasbourg head-to-head matches have been played in total of 20 matches with PSG winning 13 matches. PSG's win rate is 65%. Strasbourg on the other hand won 2 matches. Strasbourg's win rate is 10%. PSG vs Strasbourg head-to-head 5 out of 20 matches draw 25%
PSG XI of today's match
PSG predicted XI: Donnarumma; Pembele, Pereira, Ramos; Zaire-Emery, Sanches, Vitinha, Verratti, Bernat; Messi, Mbappe
Strasbourg XI of today's match
Strasbourg predicted XI: Sels; Doukoure, Nyamsi, Le Marchand, Perrin, Guilbert; Diarra, Sissoko, Sanson, Bellegarde; Diallo
Read More: Al-Nassr vs Ettifaq Live Stats Line Up
(To get latest news from khela18 Please Follow our Google News page)